by Bojan Arzenšek

Datum zadnje spremembe - Last Revision Date: 27/MAJ/2003

---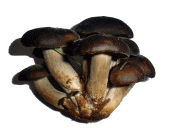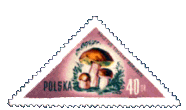 GOBJI FORUM - Lisička Maribor Vpišite mnenja, najdbe gob in podobno.

Statistika / Statistic:
- 438. gobjih slik / pictures of mushroom
- 366. različnih gob / different mushrooms
- 427. znamk z gobami / stamps with mushroom
- 52. držav z znamkami / states with stamps

---
MOJI KNJIGI / MY BOOKS:
Arzenšek B., Tratnik B., Malovrh B.: NAŠE GOBE; Založba Modrijan; Več informacij - razprodano/ More info - out of print
Arzenšek B., Tratnik B., Malovrh B.: SLOVENSKI GOBARSKI VODNIK; Založba Modrijan; Več informacij / More info

---
Svet gob gostuje na:


---
MIKOLOŠKA ZVEZA SLOVENIJE&nbsp&nbsp razstave / fungi shows, prireditve, predavanja,..

GOBJA ABECEDA&nbsp&nbsp Prirejeno po predlogi gospe Stropnik.

UREDBE O GOBAH IN VOŽNJI V NARAVI / ORDERS ABOUT MUSHROOMS AND DRIVING IN THE NATURE
Varstvo samoniklih gliv / Protection of fungi
Prepovedi vožnje z vozili / Ban against driving
Zavarovane glive Slovenije / Slovenian protect mushrooms

---
O MOJIH STRANEH / ABOUT MY WEB-PAGES:

SLO: Poizkušal jih bom obnavljati vsak mesec in sicer z dodajanjem vsaj ene nove fotografske strani. Nove slike bodo takoj vidne na posameznem področju in posebej označene na bližnjici.
Strani so razdeljene na 5 delov, ki se medsebojno povezujejo s tematiko (gobe). Poglavje gobe je zamišljeno kot fotografska slikanica, kjer so Vam na vpogled posnetki in kratki opisi. Ukvarjanje s filatelijo mi je omogočilo, da Vam predstavim različne gobe, ki rastejo tudi drugod po svetu. Gobe najpogosteje nabiramo za prehrano in v poglavju recepti so predstavljeni moji najljubši, ki krožijo med ljudmi. V osnovah bom poizkušal predstaviti same gobe na splošno. Za konec pa je na voljo bližnjica do vseh slik s kratkimi opisi za gobe in znamke.
ENG: I try to change my web-pages every month with at least one new photo-pages. You can find all new pictures on the top of all head pages.
Pages are divided into five parts. These are connected whit themes fungi. In the chapter Mushrooms we can see photo picture book, where photos with short description are available. My occupation with philately has a consequence. I try to make a presentation of other mushrooms, which don't exist in my country. We pick mushrooms to eat. In the fourth chapter, there are some recipes, my favourite. In Basis I present mushrooms in general. In the last chapter is a shortcut of all pictures (mushrooms and stamps).
---